sales@vsdrive.com

support@vsdrive.com

vsdrive@live.com
Variable speed drives supplier in China, specialized in manufacturing low voltage variable frequency AC drives for AC motor speed controls.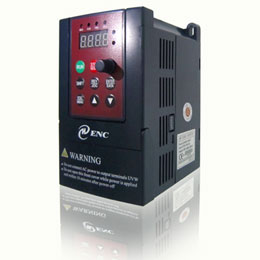 Mini Variable Speed Drive - EDS 800
This variable speed drive is manufactured according to China and global customers general requirements and motor speed control industrial features, integrated PID control, simple PLC setting, programmable input & output control terminals, provide remote synchronous control.
Power Range:
0.2kW – 1.5kW (1 phase); 0.75kW - 1.5kW(3 Phase)
Input voltage:
single phase 220VAC ± 15%, three phase 380VAC ± 15%
Output voltage:
three phase rated input voltage
Variable frequency drive without cover
This single phase variable frequency drive has no cover/case, compact design is suitable for integrate system solutions. Plus, the price will be more competitive due to there is no cover and cooling fans. You can install multi VFDs into a big cabinet, very useful in textile machines and other highly-integrated applications.
VFD Power:
0.75kW
Voltage: 1 phase 220V ±15% input, 3 phase 220V output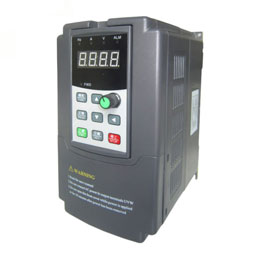 Single Phase VFD 0.4kW to 2.2kW
Single phase variable frequency drive with 1 phase 220V/230V/240V input and 3 phase 220v to 240v output, suitable for small power three phase electric motors, the maximum power of single phase VFD is 2.2kW/3HP.
Power steps:
0.4kW (0.5HP), 0.75kW (1HP), 1.5kW (2HP), 2.2kW (3HP)
Input voltage:
single phase 220V to 240V, fluctuate rate ± 15%
Output voltage:
three phase rated input voltage