sales@vsdrive.com

support@vsdrive.com

vsdrive@live.com
Variable speed drives supplier in China, specialized in manufacturing low voltage variable frequency AC drives for AC motor speed controls.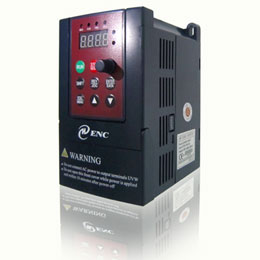 Mini Variable Speed Drive - EDS 800
This variable speed drive is manufactured according to China and global customers general requirements and motor speed control industrial features, integrated PID control, simple PLC setting, programmable input & output control terminals, provide remote synchronous control.
Power Range:
0.2kW – 1.5kW (1 phase); 0.75kW - 1.5kW(3 Phase)
Input voltage:
single phase 220VAC ± 15%, three phase 380VAC ± 15%
Output voltage:
three phase rated input voltage
Variable frequency drive without cover
This single phase variable frequency drive has no cover/case, compact design is suitable for integrate system solutions. Plus, the price will be more competitive due to there is no cover and cooling fans. You can install multi VFDs into a big cabinet, very useful in textile machines and other highly-integrated applications.
VFD Power:
0.75kW
Voltage: 1 phase 220V ±15% input, 3 phase 220V output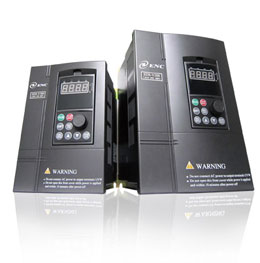 Variable frequency drive with current vector control
This variable frequency drive adopts current vector control feature, and optimize V/F control mode at the same time; Realize self-adjustment intelligent in load sudden changing and rapid acceleration/deceleration running stage, to avoid overcurrent and short circuit issues.
Power Range:
0.4kW – 2.2kW (single phase 220V input, three phase 220V output)
0.75kW – 55kW (3 phase 380V input/output)
VFD Control mode:
Current vector control and V/F control, more accuracy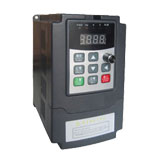 General type Variable speed drives
This variable speed drive adopts dual-CPU control. Complete decoupling control of magnetic field orientation vector control algorithm, realizes the genuine electric current vector control. Advanced and stable control technology, combining with speed feedback PG card, can reach the accuracy of 1:1000, and replace the simple servo drive.
Power Range:
0.75kW - 400kW 3 phase 380V +/- 15%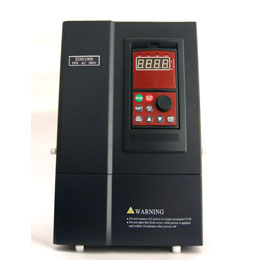 Vector control variable frequency drive
EDS1000 vector variable frequency drive is manufactured & launched according to global VFD market demands, adopt world-class advanced space voltage SPWM control technology, using high-performance power module and DSP chip, built-in current control loop to achieve high-precision closed-loop control mode, and stable voltage and frequency output for high accuracy requirements. The new production technology and complete testing equipments to ensure the
variable frequency drive
running more stable & reliable in different applications for motor speed controls.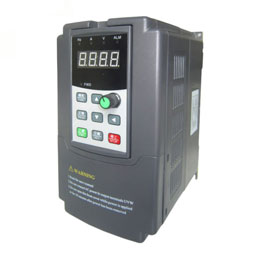 Single Phase VFD 0.4kW to 2.2kW
Single phase variable frequency drive with 1 phase 220V/230V/240V input and 3 phase 220v to 240v output, suitable for small power three phase electric motors, the maximum power of single phase VFD is 2.2kW/3HP.
Power steps:
0.4kW (0.5HP), 0.75kW (1HP), 1.5kW (2HP), 2.2kW (3HP)
Input voltage:
single phase 220V to 240V, fluctuate rate ± 15%
Output voltage:
three phase rated input voltage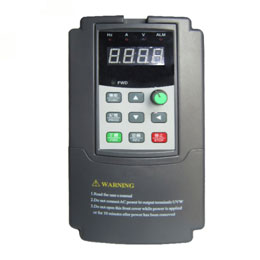 Variable speed drive for cable industries
The variable speed drive contains 4 kinds of control models, any motor can be applied to a wide range of fields by simple parameter selection.
VSD100 variable speed drive with excellent response function can quickly response to the command to change the value (the speed instruction step response), and has very strong adaptability when load rapidly fluctuating (in under impact loading velocity reversion characteristic).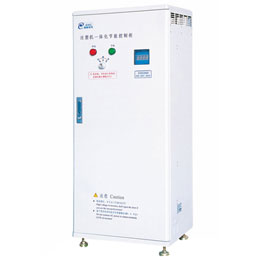 Variable frequency drives for injection molding machine
This variable frequency drive is special for injection molding machine, it's designed based on EDS2000 series variable speed drives, in accordance with the special requirements of injection molding machines, combine with our company's automation R&D experience. This series variable frequency drives include all features of EDS2000 series drives, mainly be applied to injection molding machines in energy save transformation solutions, with good electricity power saving efficiency and fast production effect.
Power Range:
7.5kW - 75kW three phase 380V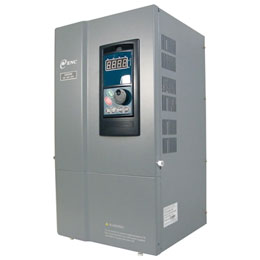 Variable speed drives - EDS 2000
This series variable speed drives are designed by our senior professional engineers who are dedicated in automation control technologies R&D for years, combine with their own experience and China & abroad variable speed drives advanced technologies special for AC motor speed controls. It reveals our company's unique technologies in control field, with high performance & stable operation, this VSD can fulfill wide range applications for various customers in energy saving & electric motor control requirements.
Power range:
1.5kW - 400kW 3 Phase 380V ±15%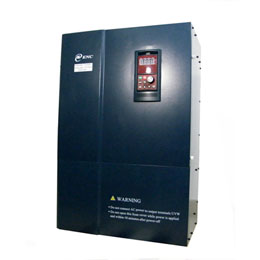 Medium voltage variable frequency drive - 690V
This general purpose medium voltage variable frequency drive is developed & manufactured to fit higher requirements applications, it's designed & improved base on thousands of customers automation control solutions from local China and global customers. In order to enhance the safety operation requirements in all medium voltage applications, we import IGBT module and high withstand voltage semiconductor components to produce the variable frequency drives, with compact design & easy installation.
Power range:
18.5kW – 132kW 3Phase 690VAC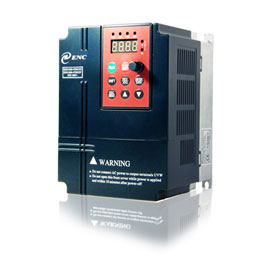 AC motor adjustable speed drives
This type adjustable speed drives are qualified for high torque applications, almost silent running design and high control accuracy, less electromagnetic interference through space voltage vector PWM control, wide range speed adjustment, adopt new technologies to achieve speed sensorless vector control function.
Power range:
0.4kW - 2.2kW (220V 1 phase input, 3 phase output)
0.75kW – 55kW (380V three phase input/output)
Control mode:
sensorless vector control & PWM control drives